I THINK . . .
My boyfriend was looking over my shoulder when he heard me say "oof, no no no" to this look below. He immediately exclaimed
"What?! That's what you wear every day!"
And to that i quickly explained that if she left the cowboy boots, keychain trinkets, foxtail, scarf and half the jewelry at home it would much more closely resemble my lazy day uniform.
Simplicity is key.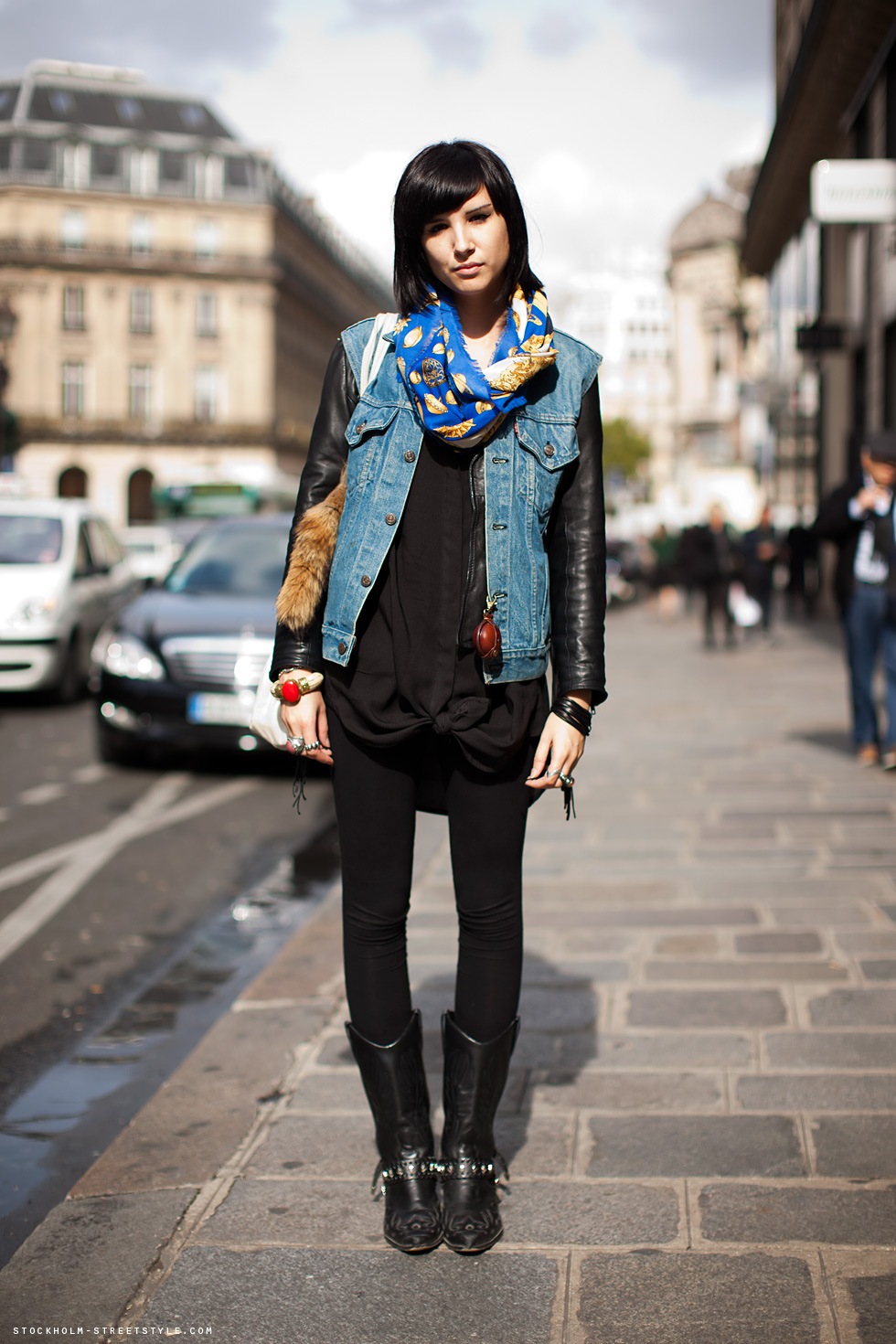 Same goes for this lady. If she scraped off half her makeup, let down her locks, went with the belt
or
the scarf and removed the head/ear jewels it would be an unstoppable look. And those oxfords are amazing.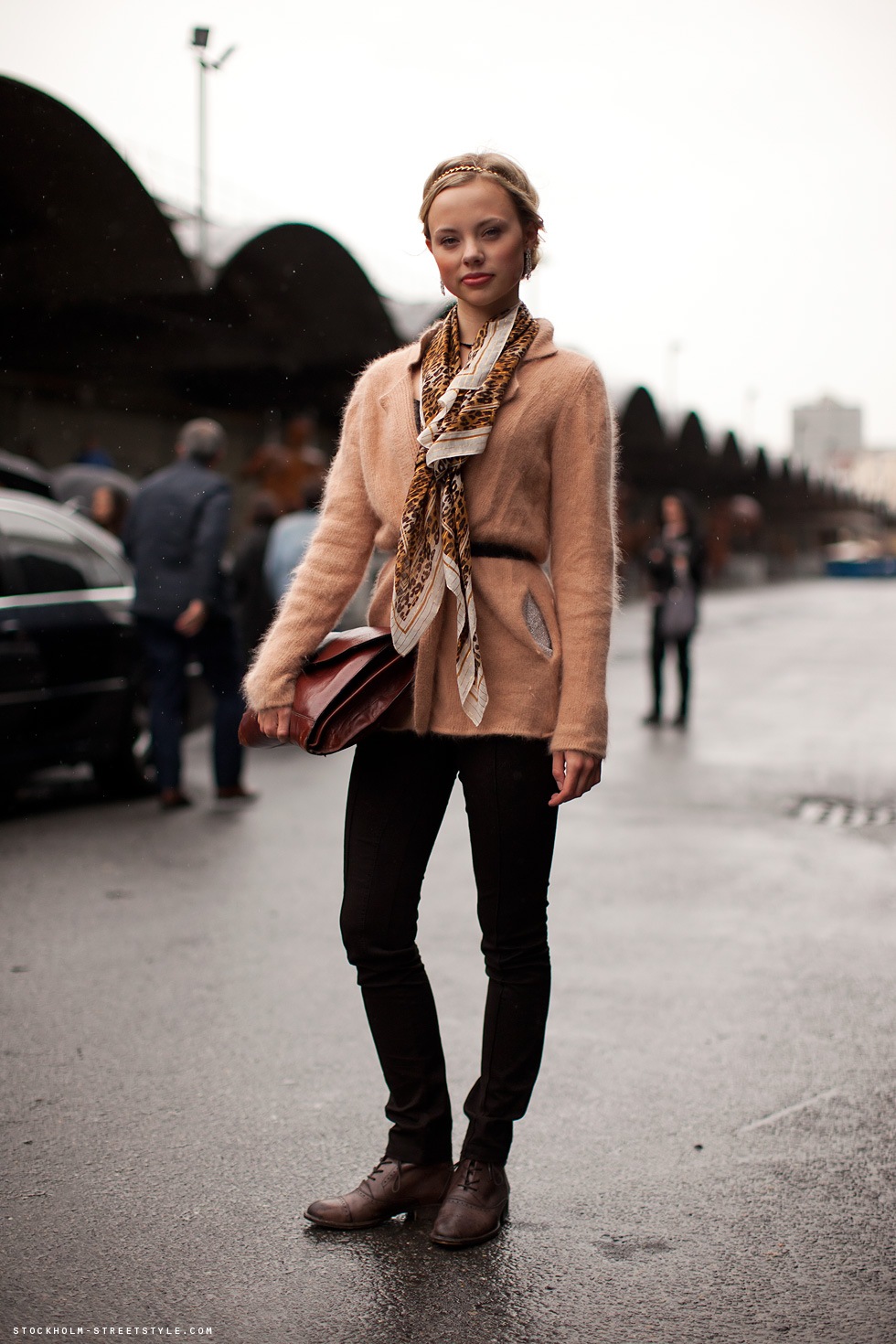 This girl has the Parisian thing down pat. I don't like her boots but those pants and jacket make everything more than ok. Very Parisian Annie Hall.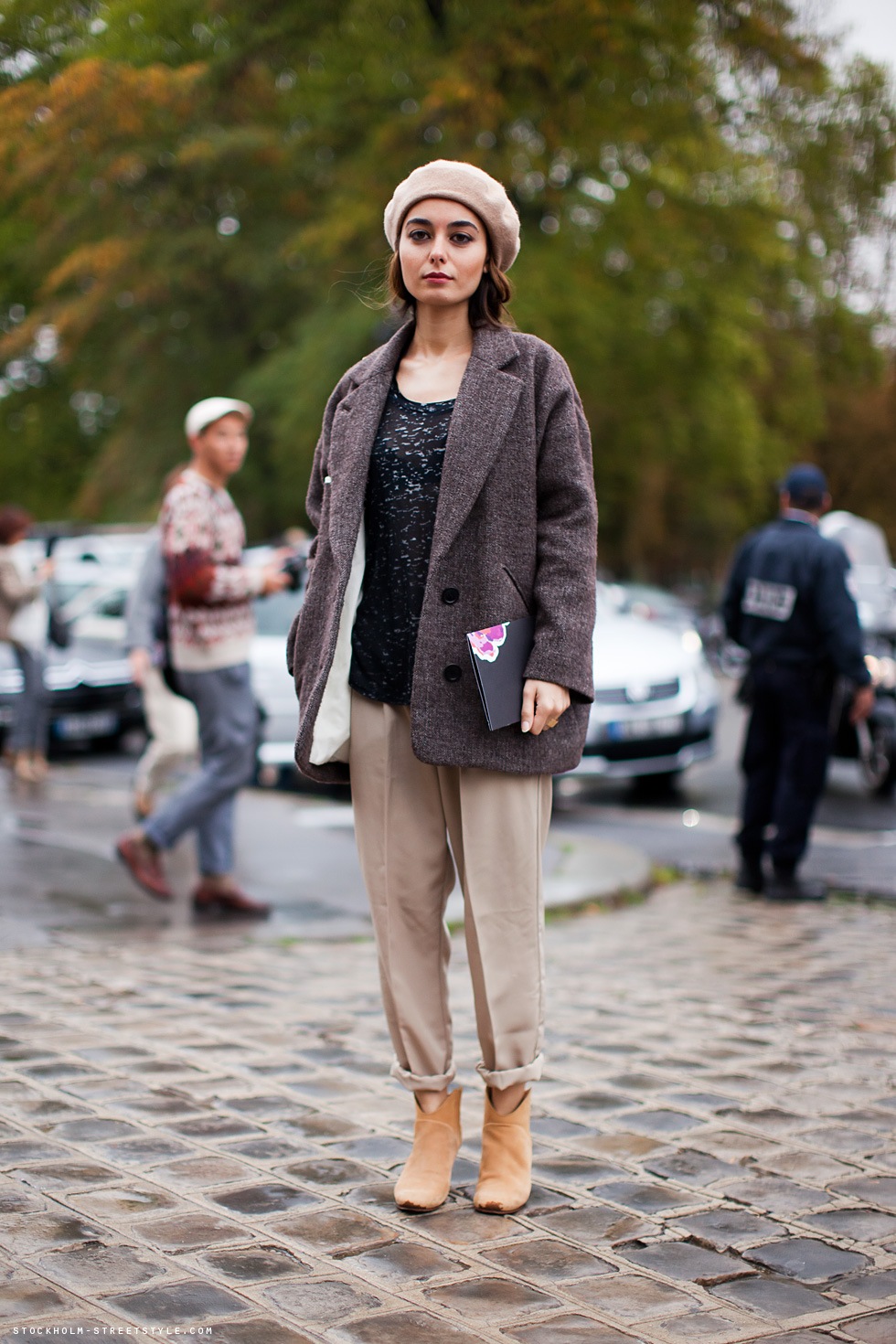 I think this girl is just adorable. Clean face, fun pattern mixing and classic rain boots (worn during rain boot appropriate weather).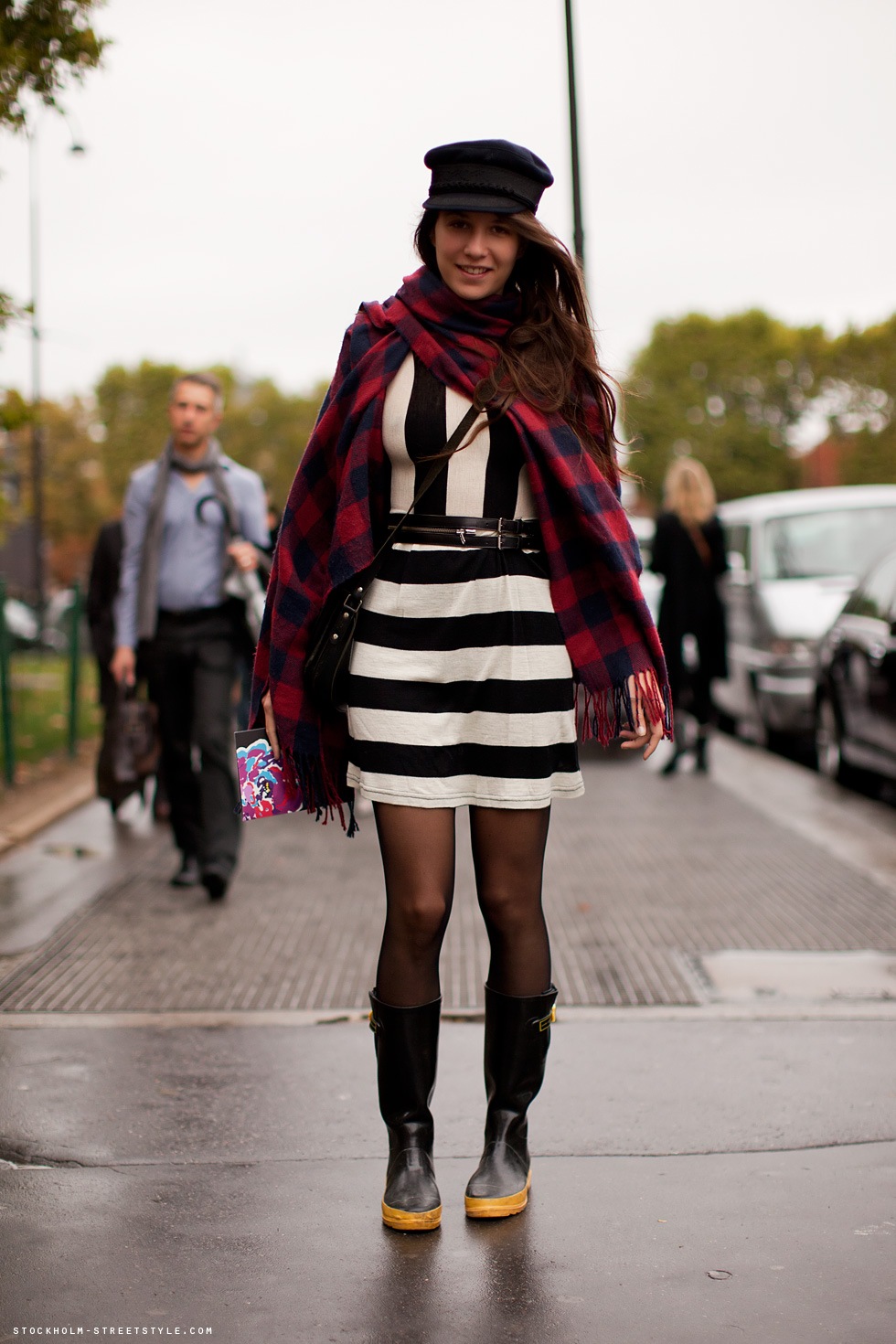 I like this whole look as well. Dusty rose is an underrated color.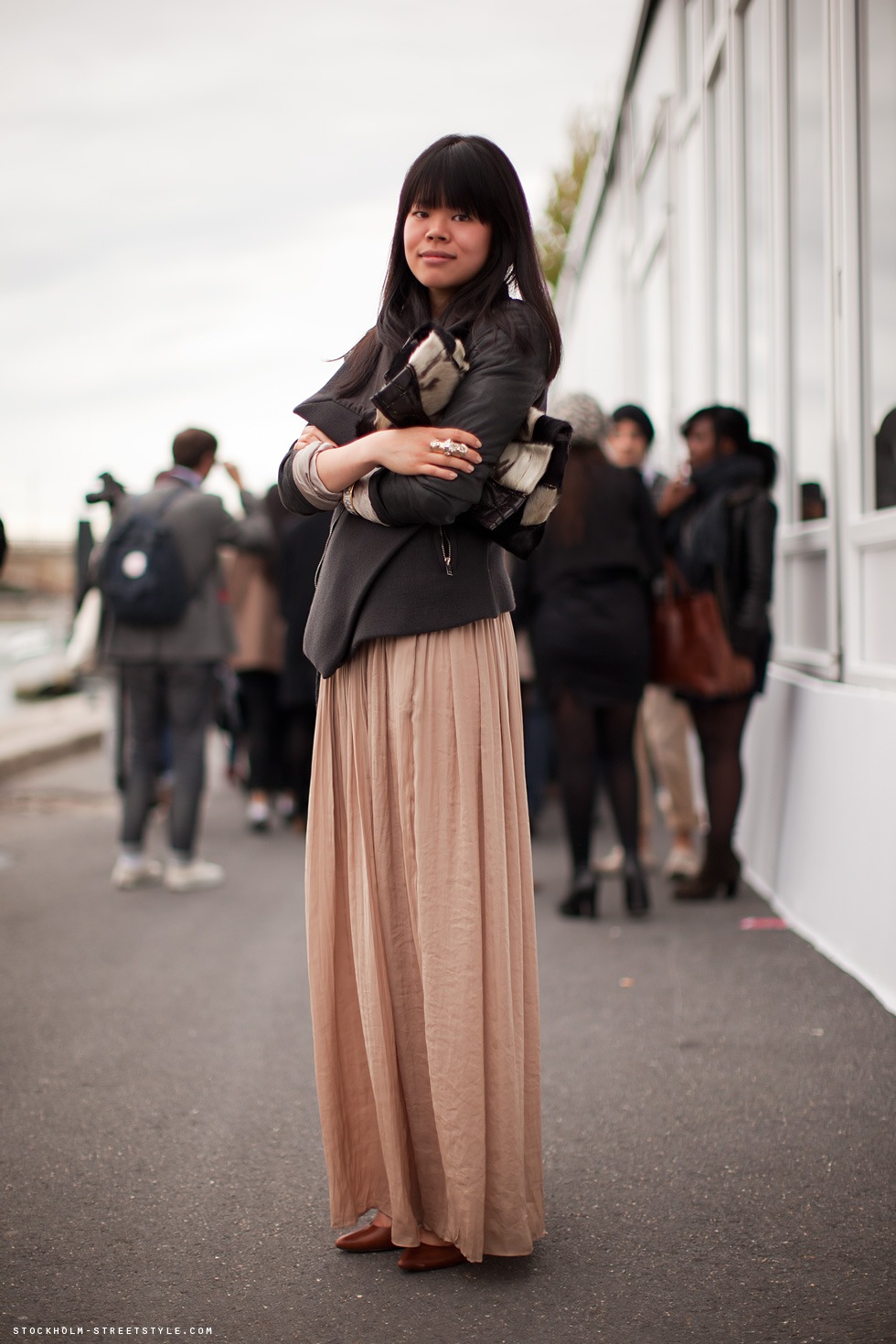 Trend overload: shearling, shredding, long stacked necklaces, a hint of leopard, tie dye jeggings, and a strappy leather purse thing. I definitely like her neutral pallet though.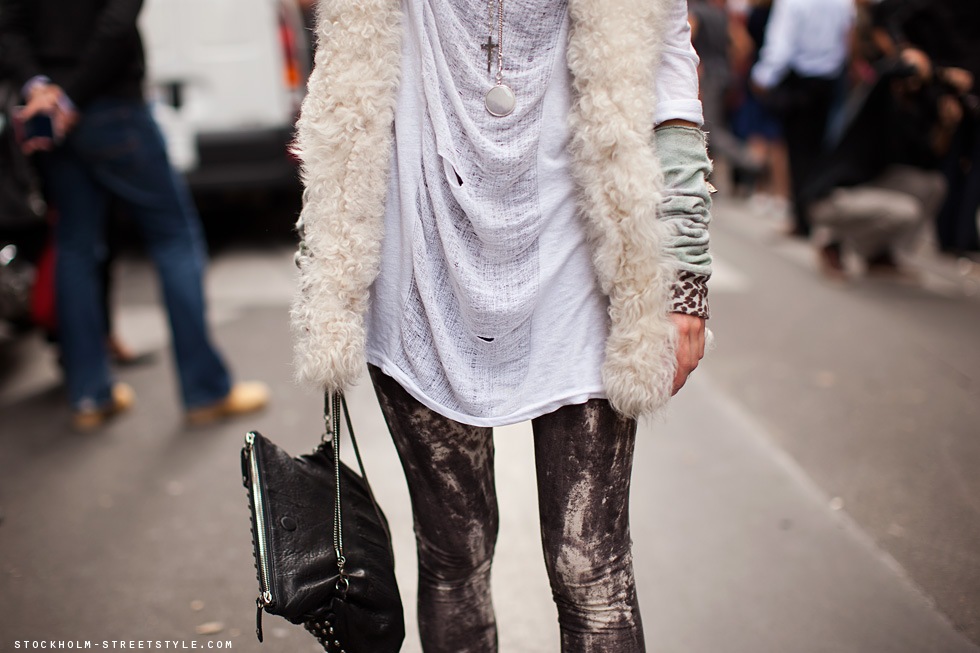 All images via Stockholm-Streetstyle.com