TUESDAY ROUNDUP
Since discovering the timesaver that is Bloglovin. . . checking all my favorite streetstyle blogs has become way easier. Today's roundup of styles is pretty freakin fantastic. . . and her i was thinking that nothing was inspiring anymore. . . Street style i love you. you will always be my favorite.
This woman's look is just sooo working. From the popped collar mid-thigh trench, to the camel-toe hiding fringe, to her perfect shade of hair. If she were wearing ankle boots I would be even more in love.
I loved this look from the Sartorialist so much because it is completely accessible. . . .as a non-designer label buying girl. The silhouette of her shirt is something you stumble across in EVERY thrift store. The hair is easy-breazy and the accessories are simple.
Still a fan of the right kind of cut-outs. Plus red and tan go together like pb&j.
Stone looking fucking amazing. Marriage to a comedian does this chick well.
It's ALL working here. . . fierce. and normally above the knee boots are kinda a turn off for me.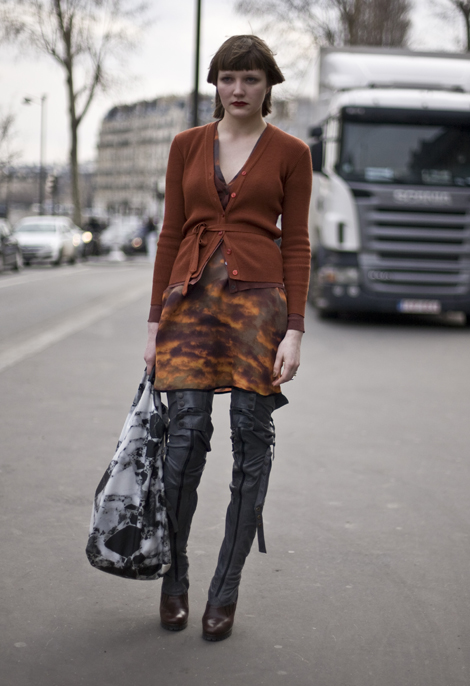 Gilded chunky heels. I'm in. I'm SO in.
Adorable little princess with "just ran through some briars hair"
http://annebernecker.wordpress.com/
http://thesartorialist.blogspot.com/
http://www.hanneli.com/
http://jakandjil.com/blog/
http://streetpeeper.com/
http://vanessajackman.blogspot.com/