Damien
I think it was my fantastic sister who first introduced me to artist
Damien Hirst
's work way back when. . . 
"Damien Hirst's wide-ranging practice- installations, sculpture, painting and drawing - has sought to challenge the boundaries between art, science and popular culture.  His energy and inventiveness, and his consistently visceral, visually arresting work, has made him a leading artist of his generation." (whitecube.com)
Hirst's 50 million pound (british dollars. . .not weight. . . ) diamond skull
stained glass-looking window made of real butterflies.
"Valium"
"The Virgin Mother"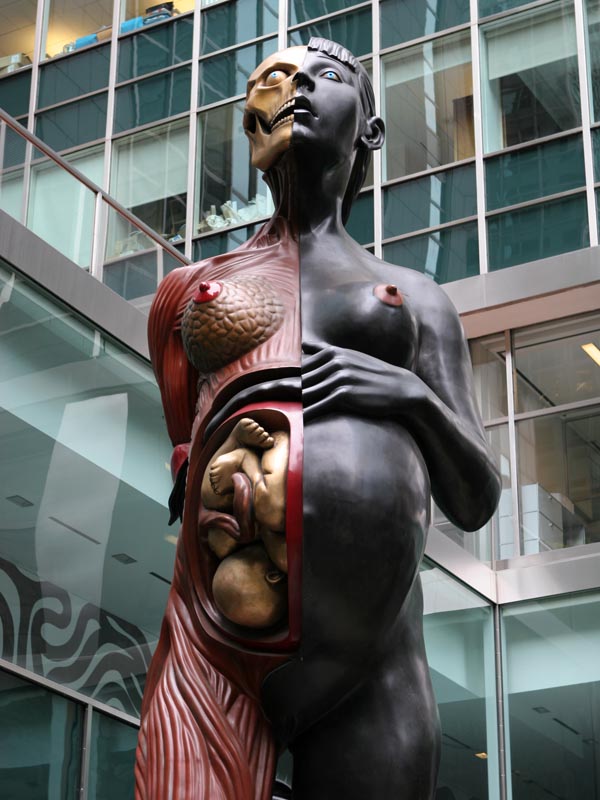 "The Physical Impossibility of Death in the Mind of Someone Living"
"Downsizing" 
COLLABORATIONS: 
Damien Hirst X Supreme Skate Decks
Damien Hirst X Levis